PRIVATE PAGE 

(This page is for Recording Academy members only. If you have received this link and would like to opt-out, please reply to the sender with a subject line opt-out.)
ARISE TOGETHER 

– Promoting Inclusion and Diversity
Creating a platform for  

Children of the World

| Bringing Children together through Music from Ukraine and around the world
FOR YOUR CONSIDERATION –

BEST CHILDREN'S ALBUM

| Featuring Children from Ukraine and around the world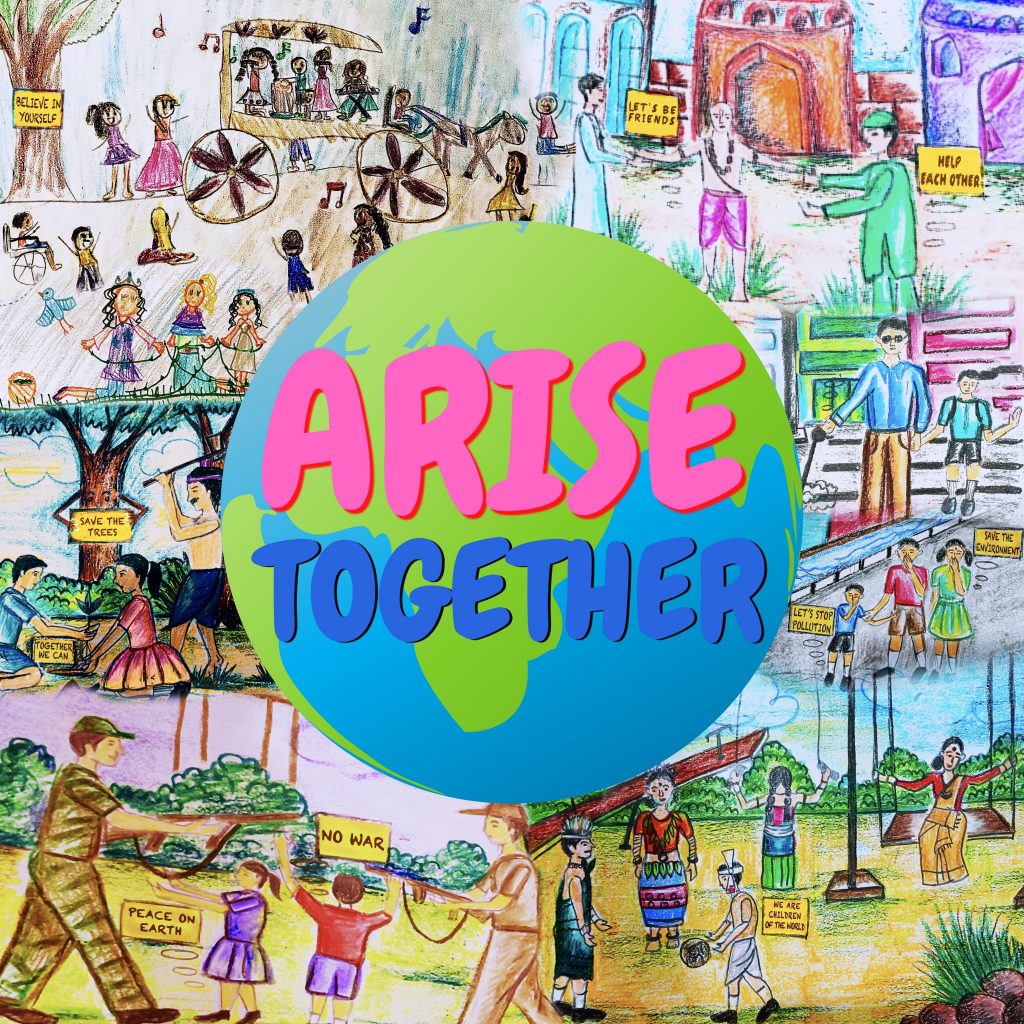 "ARISE TOGETHER makes a point to show that a person with a disability is also a person with many abilities. Through love, acceptance, and understanding, it provides a world without exclusion and judgment. When we reach out to each other, we celebrate the gift of life." ~ Julian Lennon
ARISE TOGETHER UPC: ****
Tracks: (no particular order… need to decide the order of the songs)
Children of the World (This world's for you and me)
Love Peace Prayer (It's a beautiful world)
Believe
Go Me
Delilah
Let the Songbird Sing
Love Conquers All
Yes You Can
Vaishnava Jana (Gandhi's favorite Song)
Megan (the girl with amazing Ability in Disability)
Make New Friends
Mozart World
Voices Arise Together
DETAILS Coming Soon

MEDIA PARTNERS:

PRERONA Spastics Society, Monovikas Kendra, UNESCO Center for Peace, ABERRANT SOUND, LBR Music, Brown Out Studios, 
Barn Castle, Enable India, RJ International, OHM Studio Productions, Kalyan Sangha
Ukraine - Voices of Children, Ukraine - Chernivtsi

© 2022 One Little Finger Global Foundation, RJ Productions International
All Rights Reserved.
PRODUCERS PROFILE:
Rupam Sarmah is an award-winning singer-songwriter, filmmaker, scientist, and social activist who has earned international recognition for his creative work toward Peace and Human Rights through media initiatives. Rupam is a Guinness World Records® holder and #1 Billboard Artist on the world music chart. Some of his notable projects include Together in Peace, In Search of God, Omkara, A Musical Journey for World Peace, Action Moves People United, Art of Healing, and Freedom from Biases. Rupam's goal is to uplift consciousness in the world with creative work that delivers the message of Humanity, Peace, and Love through Music. Dr. Rupam Sarmah's Artificial Intelligence research will give insights into human behaviors and possible early intervention in autism, mental health, and other diseases.
Kevin Mackie is a Grammy-winning and twice Grammy Nominated Producer who is also a Songwriter and Musician. Since 1995, Kevin has been very active in working with different charities, to help make this world a better place. Some of his notable projects are – All About Bullies – Big And Small (won a 54th Grammy Award),  Healthy Food For Thought Good Enough To Eat (53rd Grammy Nomination),  All About Following Your Dreams, and Action Moves People United.